THE ULTIMATE TOOL FOR NEXT LEVEL RECOVERY
WellBody® combines Percussive Massage Therapy with Heat Therapy to promote faster recovery.
Revolutionary HeatBall™ Technology
The WellBody® HeatBall is a rechargeable heated ball attachment for all WellBody massage gun models. The heat is transferred to your muscles to enhance blood flow, promoting faster recovery.
Included with every WellBody® massage gun & device.
Learn More
Advanced DeepSpeed™ Percussion
WellBody® gives you both high speed and high amplitude for insane percussion, with a precision all-aluminum power train dramatically reduces system fatigue caused by excess heat.
So quiet (just 47-65 dB) you can watch TV while using!
Shop All
PRECISION & QUALITY.
WellBody® blends percussive massage therapy and heat therapy to accelerate recovery.
As a competitor Pickleball player, warmup and recovery is crucial for allowing me to be active long term and the products from WellBody keep me loose and relaxed! The patented Heatball technology really separates them from the rest!
WELLBODY HEATBALL MASSAGE DEVICES
Ultimate Deepspeed™ Percussion Technology For On The Go & Those Hard To Reach Areas
BEST SELLER
WELLBODY WINGSPAN
The massage device that reaches where other massage guns can't ! Experience the ultimate massage with our advanced massage device.
Discover WingSpan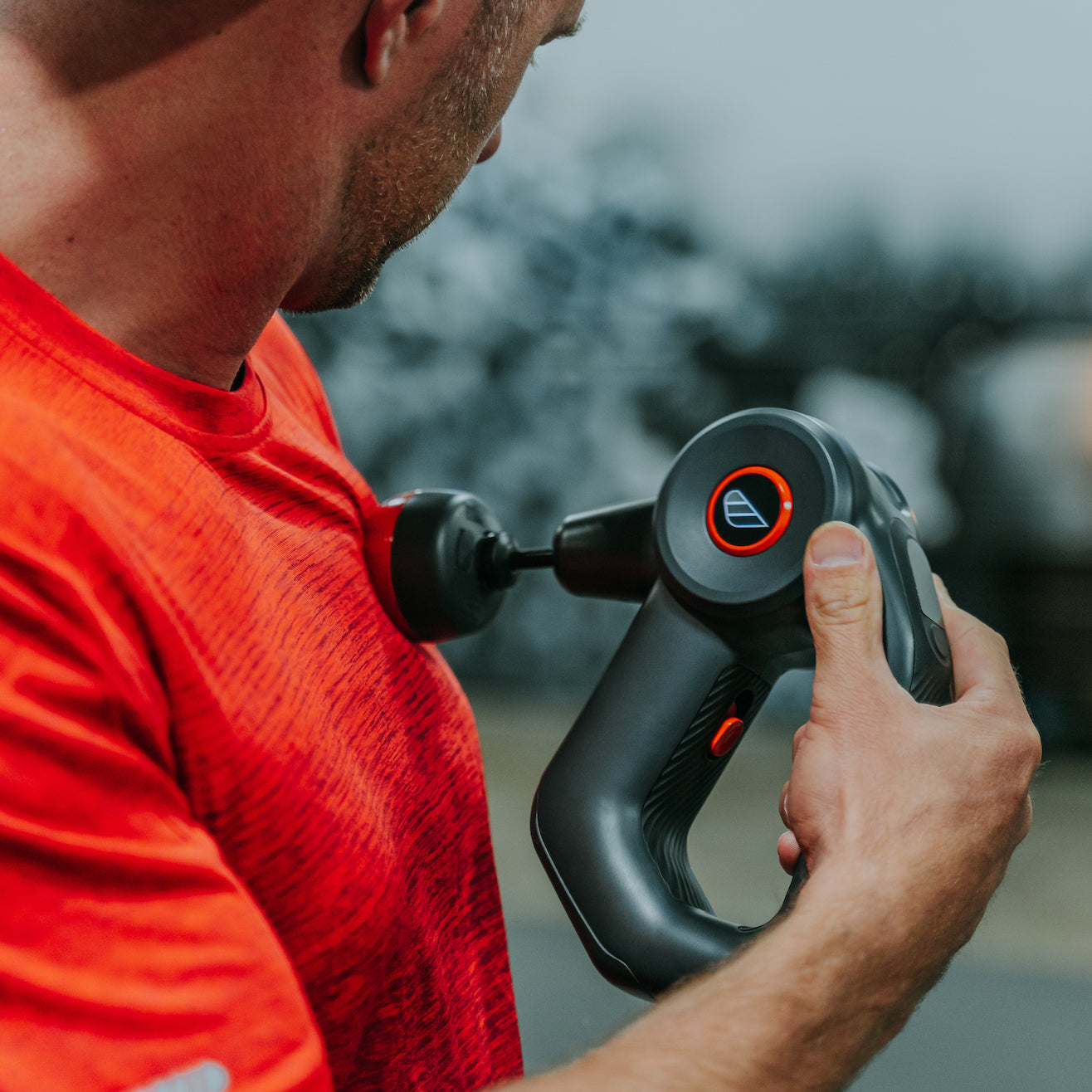 THE ULTIMATE PERCUSSIVE MASSAGE GUN
WELLBODY 5
This therapist-level massage gun offers best-in-class build and quality, extremely quiet operation (you can watch TV while using) and has five selectable speeds!
Discover WellBody 5
FOR TRAVEL & ON THE GO
WELLBODY PEPPER
A must-have for any traveler seeking relaxation and relief. Crafted with precision and expertise, this portable device is designed to provide a professional-level massage experience wherever you go.
Discover Pepper
Strokes per minute
1000, 1500, 2000, 2500, 3000
Ultra-quiet all-aluminum powertrain
Weight
890g (1127.5g w/ battery)